Quality workmanship, attention to detail and a sense of humour are at the core of all my work.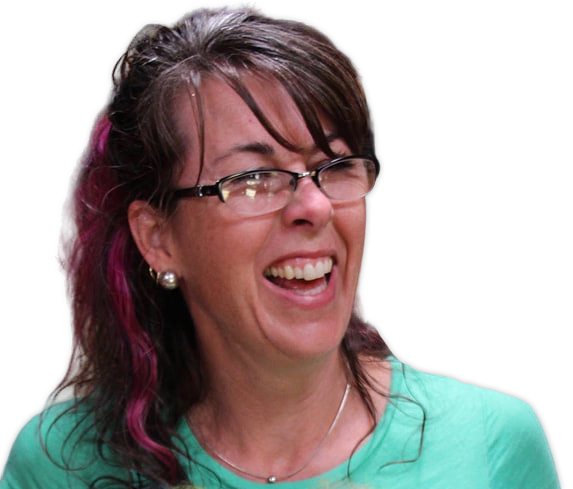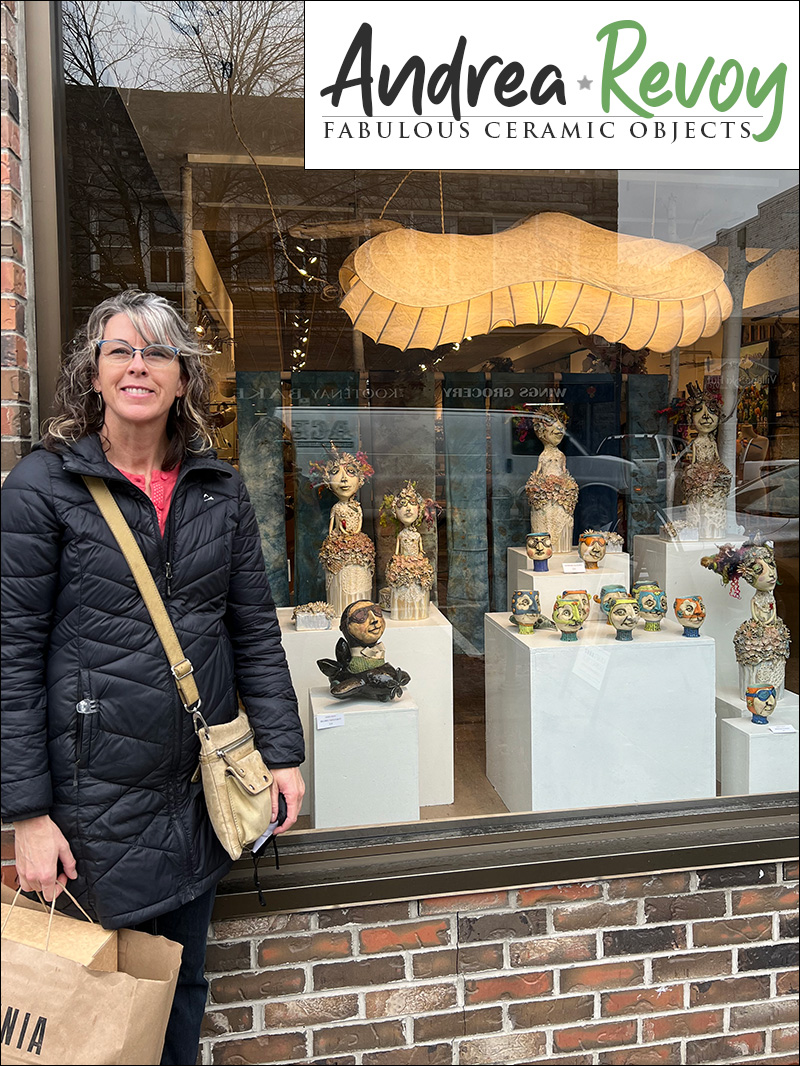 About AR…
"I am a ceramic artist living in beautiful Creston, BC.
I have this innate need to always be doing something. I think this need to create and make things started at a young age and has evolved into a mindset or daily practice for me. I use these skills to energize as well as to calm my mind. Along with ceramics, I like to make books and play in the realm of fibre arts. I admire mixed media artists and am always thinking about how I can incorporate other mediums into my work.
I try to stay open in heart and mind to suggestions coming from the world around me . Time goes so fast and we miss so much that is happening in the small circle surrounding us. I try not to miss the good bits. When I really need inspiration, it comes flowing in if I am open to it. I know this sounds kooky but I really believe that if you open yourself up to the universe the universe will provide what you need."
– Andrea Revoy
"Quality workmanship, attention to detail and a sense of humour are at the core of all my work. The pieces I make are inspired by events or everyday experiences that make me think, smile and laugh. I have always loved stories and in my sculptures, I like to evoke the feeling that there is a story it is trying to tell, whether real or imagined. Seeing people laugh at my work or hearing how it has made them feel when seeing it is really gratifying both to me and to that person. I also love hearing what they think it means or what they see and how it can be so different from what I intended it to be.
Having interesting surfaces on my sculptures is really important to me and I have studied and played with this extensively over the years. I enjoy layering textures and glazes and using different techniques to give depth to the surface along with patterns and colours. I use a combination of my own glazes and slips as well as commercial ones to achieve the look and feel desired. I am drawn to making whimsical, colourful things full of patterns, textures and flowers, there can never be enough."
Subscribe to AR News
Get all the updates, promos and latest happenings direct to your Inbox!